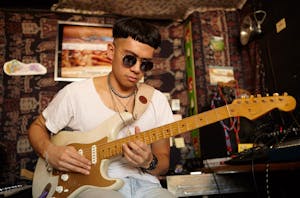 Harriet Brown / FootRocket
Be ready 2 make CONTACT with producer, writer and performer Harriet Brown.
He's got 20/15 Vision, in the left eye, 2 be specific, and HB has his sights on U. Ascending from Los Angeles by way of the Bay Area, HB is fresh on the scene and ready 2 take U all the way up 2 space and back with his debut album, Contact, the follow-up to his 2014 EP, New Era.
Composed, arranged, co-produced and performed by your very own himself, Contact is a concept album about communication and the contact we purposely, accidentally and inherently struggle to make between friends, lovers and strangers, be them human or otherwise. What contact do we make with our higher being, that compels us to fall back and ground our asses when we get too high past them clouds? Or what is this fear we feel as a result of broken communication, a sorta paralysis in the face of a potential threat to our collected cool? These are the questions HB's asking and communicating 2 U all.
And when it comes 2 the live show, HB will stun U. It's an all-in-one package deal with sensual vocals, live loops, groovin' drum machines, manic guitar lines and thick synths, all at the hands of one being. It's no secret that this multi-instrumentalist and producer is influenced sonically and ethically by The Artist himself. And If Prince is his king, Sade is his queen, as they reside over an ever expanding court of every genre that falls in between.
He's not what U'd expect and that's what makes HB's language all the more engaging. Cause its a language of disconnection, a speak that breaks down stereotypes and genres. He's not all funk, he's not all RnB, and he sure ain't pure pop or rock either. Sexual and sensitive, ambiguous and androgynous, who is this alien creature, sending us encoded messages like we got ESP? Don't U wanna know?
So what do U say,
R U ready 2 get EVER so Freaky with ya very own Harriet Brown?
Featured in the Moogfest lineup of Raund Haus (the beat dropping label based in Durham, North Carolina) in 2018, the young producer/DJ FootRocket from Raleigh came out of the gate swinging. Born in 1995, he grew up under the influence of many different genres. Genres such as smooth jazz from artists like Boney James, hard techno tracks from the French duo Daft Punk, and even influences from the Japanese power house Tatsuro Yamashita, all helped to influence his sound today. Being the youngest in a large family gave him the opportunity to glean from many different perspectives, and taught him to look for his own style, well before 2008, when he first started making music at the age of 12.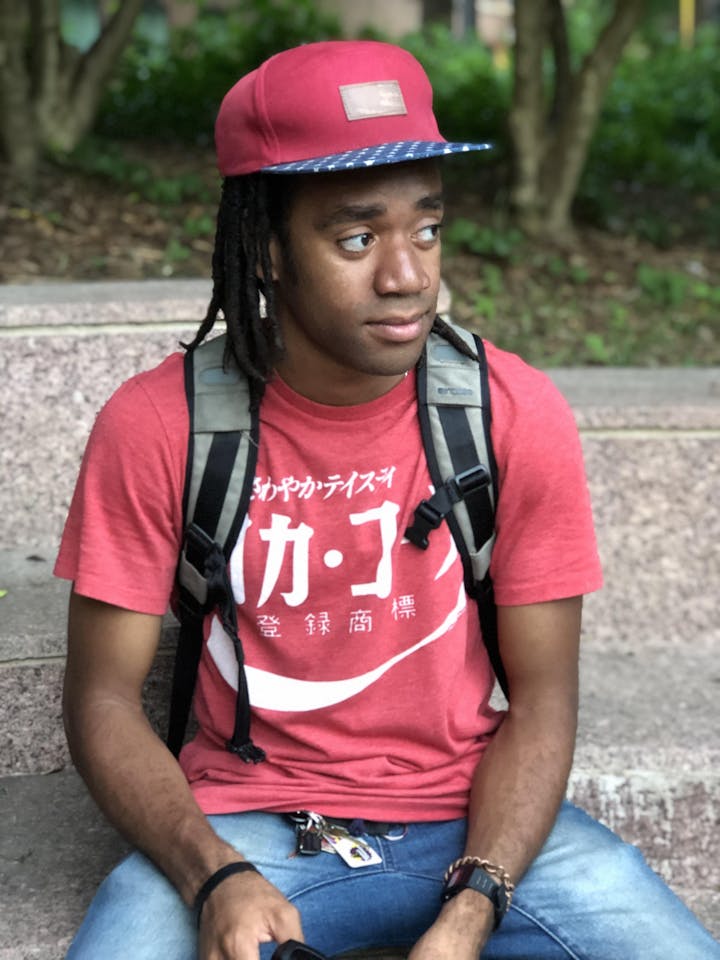 Venue Information:
The Pinhook
117 West Main Street
Durham, NC, 27701