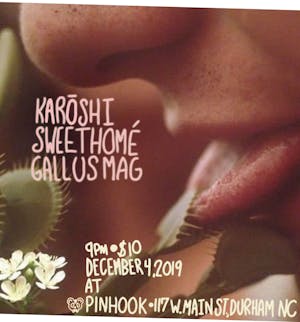 Karoshi / Sweet Homé / Gallus Mag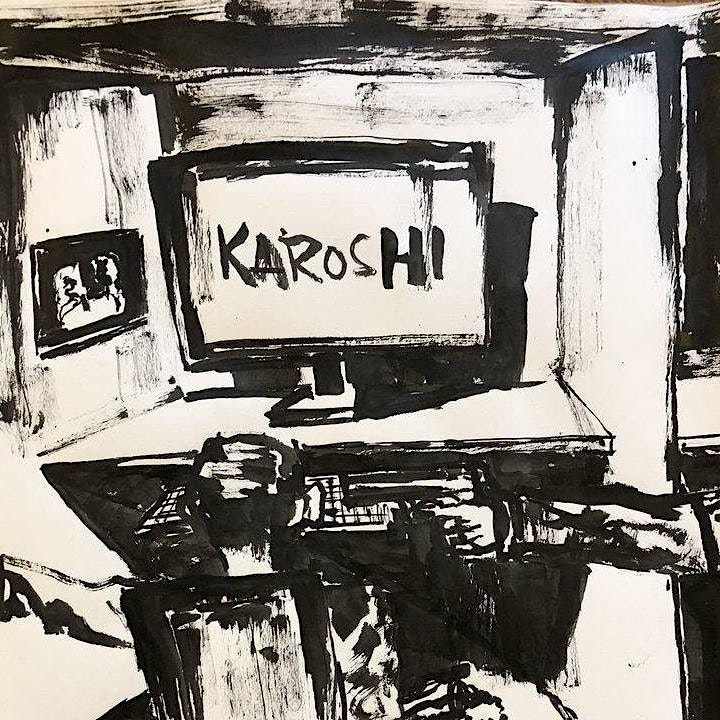 KARŌSHI is a 3-piece post-punk band from the NC Triangle. Shoegaze-inspired guitars, bass, and drum machine are used to craft pop songs that convey the unique blend of rage and bafflement towards a neoliberal culture in a post-Trump reality. While confronting their subject matter with a healthy dose of irony, KARŌSHI injects strains of grindcore, sludge metal, and hardcore to emphasize the damage and toil that is experienced from living in a ruthless, capital-first political culture.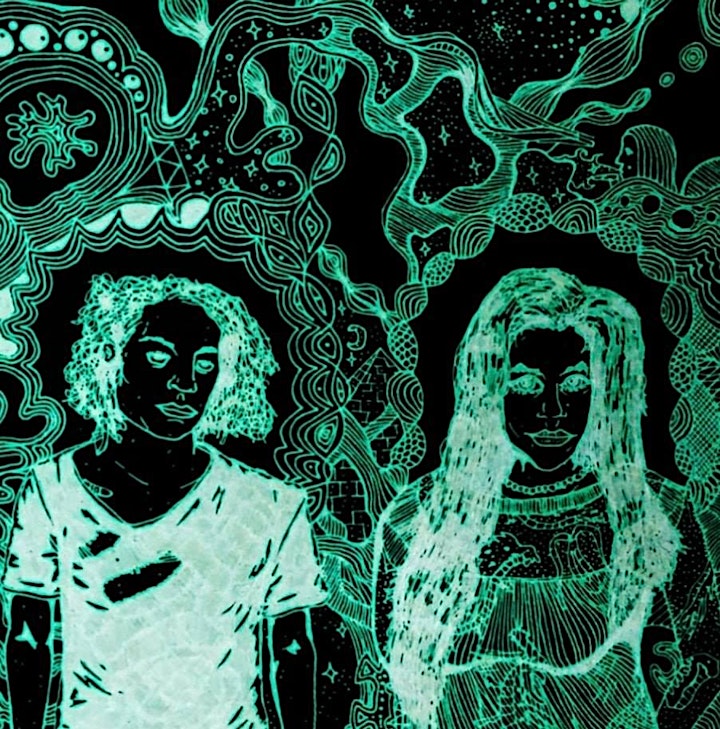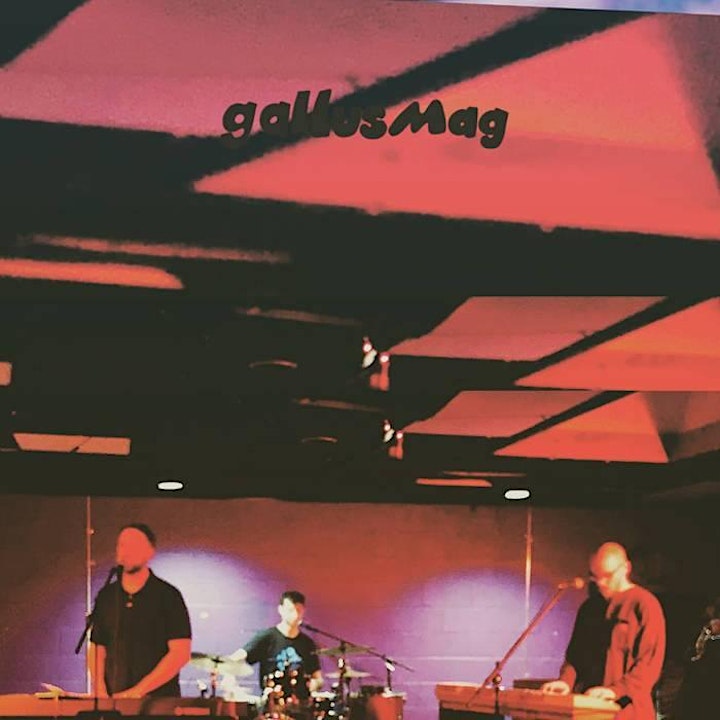 Gallus Mag
Arty and percussive psychedelic/shoegaze noise from Chapel Hill/Carrboro.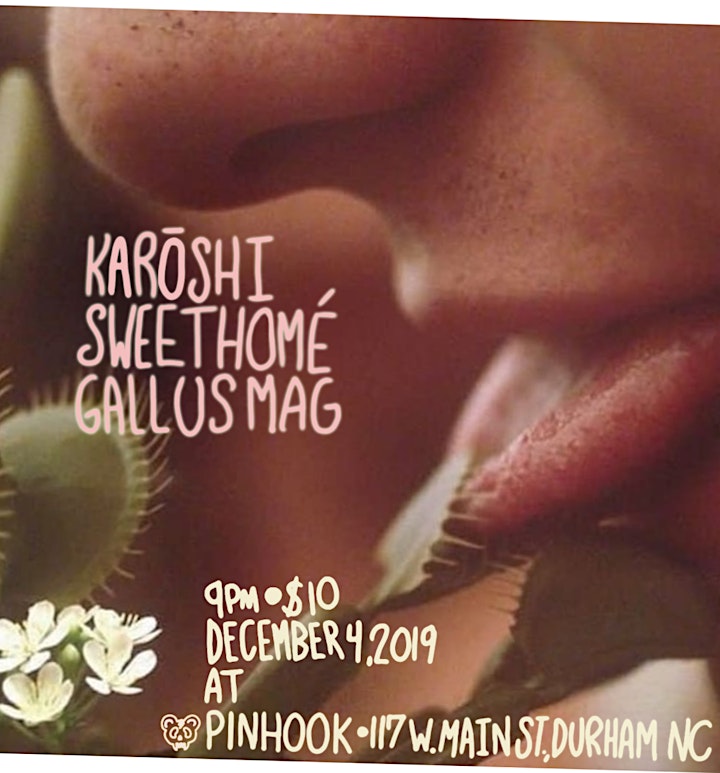 Venue Information:
The Pinhook
117 West Main Street
Durham, NC, 27701