SNMNMNM (reunion!) / Exit Mice (EP RELEASE SHOW!)
SNMNMNM formed in 1997 in Rochester New York.
SNMNMNM released the Red Album in 1998.
SNMNMNM moved to Hollywood CA in 2000.
SNMNMNM released Asbestos Weekend Ep on SkunkApe Records in 2001
SNMNMNM started touring in 2001
SNMNMNM moved again, this time to Chapel Hill in 2003.
SNMNMNM released Power Pack Horse Crunch in 2003 on International Cork.
SNMNMNM signed with Unschooled Records in 2005
SNMNMNM release As Best As We Can in 2005
SNMNMNM went on a big tour with MC Chris in 2005
SNMNMNM released Have A Cup Of Cheer in 2005
SNMNMNM released Exploderama Ep in 2006
SNMNMNM released Crawl Inside Your Head in 2007
SNMNMNM went on a small tour with nobody else in 2007.
SNMNMNM never toured or recorded again.
SNMNMNM does once in a while, will play a live shows somewhere around the Triangle in NC.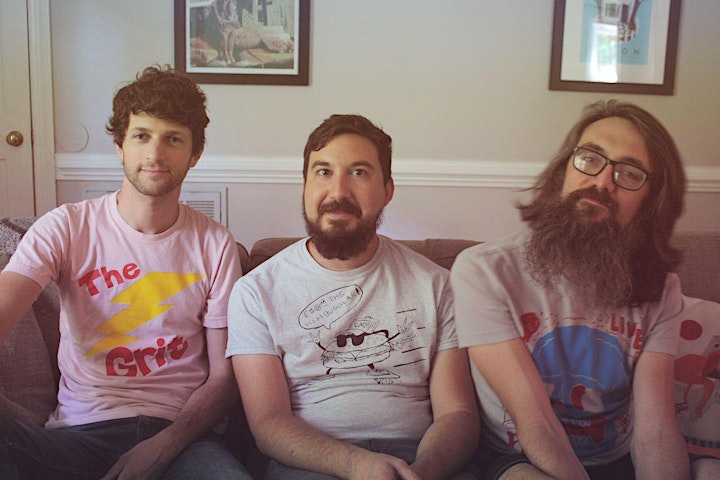 slacker pop, grunge, and punk, drawing inspiration from bands like Dinosaur Jr., Weezer, and Descendents

Exit Mice is a celebration of the world inside Dave Yarwood's head, where it's perpetually the '90s. The band pays homage to a niche genre at the intersection between slacker pop, grunge, and punk, drawing inspiration from bands like Dinosaur Jr., Weezer, and Descendents.

Yarwood (Antibubbles, No Love) mixes catchy pop with unexpected chord changes and irrational time signatures. Ross Gruet (Brett Harris, Flash Chorus) lays a foundation of energetic but proficient bass playing. Jon Sebastian (Antibubbles, Jon Sebastian & the Trespassers) provides relentless drumming that is steeped in pop sensibility. And newest addition, Eric Lee, rounds out the bands sound with guitar and synth sorcery.

Venue Information:
The Pinhook
117 West Main Street
Durham, NC, 27701