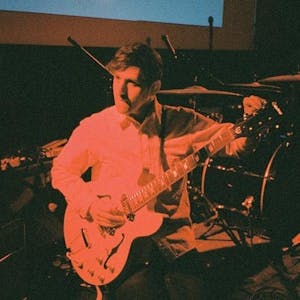 Heavenly blues from Philadelphia
Woodvamp are a minimalist rock trio based out of Durham and Raleigh, North Carolina. Their largely instrumental music ranges from plaintive to driving, from delicate to bombastic, with songs about bees with mind control, the villains that control them, and the struggle for freedom and humanity in a confusing and indifferent universe.
Woodvamp are,
Chris Rossi, guitar, vocals
Giuseppe Zappalà, bass, guitar
Matt Gocke, drums, injuring himself
The Goodbye Party
After spending five years leading DC/Philly-based power-pop band The Ambulars, Michael Cantor needed an outlet for his other songs: the bedroom recordings - noisy lo-fi experiments, meandering somber songs with auxiliary instrumentation (bowed guitar, lap steel guitar, tape collages) all recorded by Cantor in isolation.
He relocated to Philadelphia and started releasing home-recordings as The Goodbye Party. This solo project he would later fully flesh out to create his first full length album under that project, Silver Blues. A true labor of love, Cantor recorded most of the album himself, aided by drummer Joey Doubek (Pinkwash). Learning about recording and production as he went, he spent the better part of a year closed up in a makeshift studio, augmenting his album with cassette and analog 4-track recordings.
The result is an album that exists within its own universe, one that weaves in and out of itself, floats and sinks, held together by its own internal logic. Silver Blues is full of lush orchestral strings, built on top of degrading cassettes and feedback and ecstatic power-pop anthems that bleed out into vocal dirges.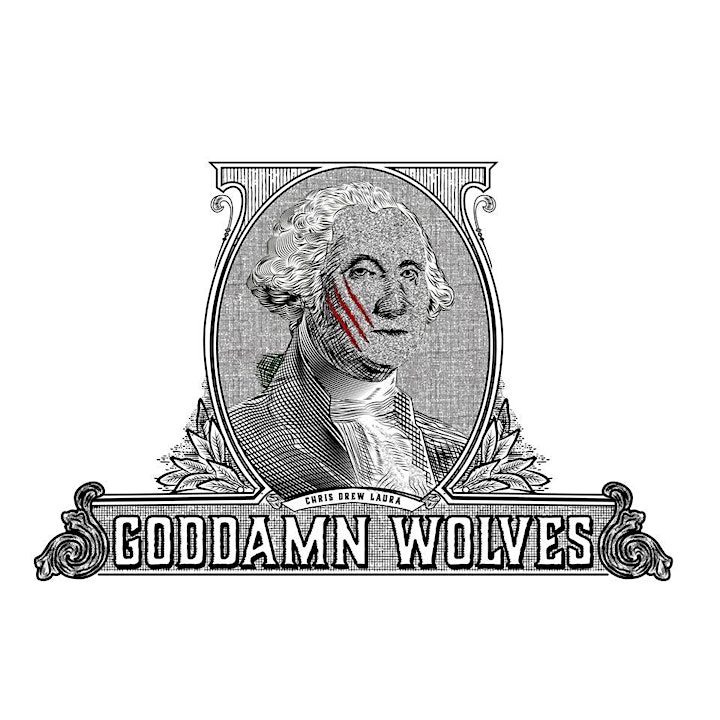 Raleigh band Goddamn Wolves is led by songwriter Chris Weilding (formerly of Hedwig and the Angry Inch, band Cheater) on guitar/vocals, the trio also includes Los Angeles transplant Laura McCullough on bass/vocals, and Drew Foglia on drums/vocals.

Venue Information:
The Pinhook
117 West Main Street
Durham, NC, 27701