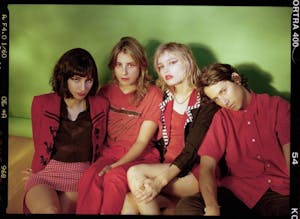 Paranoyds / Surfboart garage rock glam...
Paranoyds:
Four-piece from Los Angeles. Punk wing dong gaze porn pop cop chop proto shoes progs clogs hogs fuzzy wuzzy soaked hugs and slugs.
Surfboart: Led by the irresistible Dani Miller, a front woman with a star wattage so assured and unaffected she will win over even the staunchest disbelievers, and backed by veteran rockers Powell, Kilgore, and Head, Surfbort has swiftly become Brooklyn's "it" band. Much of their power lies not only in Dani and her special brand of fucked up magic but in the band members' roots…the engine room of Surfbort is the culmination of a lineage that stretches back to the bedrock of the 80's punk scene in Texas. The reason Surfbort feels so sturdy and credible is because they are. The same fertile swamp that birthed Roky Erickson, Scratch Acid, the Big Boys, the Dicks, and Butthole Surfers is in the DNA of Surfbort, (BHS legend Gibby Haynes appears in two of their videos and has performed live with them as Butthole Surfbort).
Surfbort's debut record 'Friendship Music' out via Cult Records/Fat Possum houses seventeen songs of raging, gloriously fuzzy punk rock that is as equally birthed in the old-school as it is in the NOW and feels vital and alive. There are songs about 21st century overstimulation ('Hi Anxiety'), wealth discrepancy ('Feed'), love being the only antidote to the capitalist hellscape ('Les Be In Love'), being held down by the work force system ('Rats'). There are cries of help, cries of celebration. There are songs of love and there are songs of hate. John Doe of Xcalled it "one of the 10 greatest punk rock records of all times" and both Debbie Harry and Chris Stein of Blondie claimed Surfbort are their favourite band.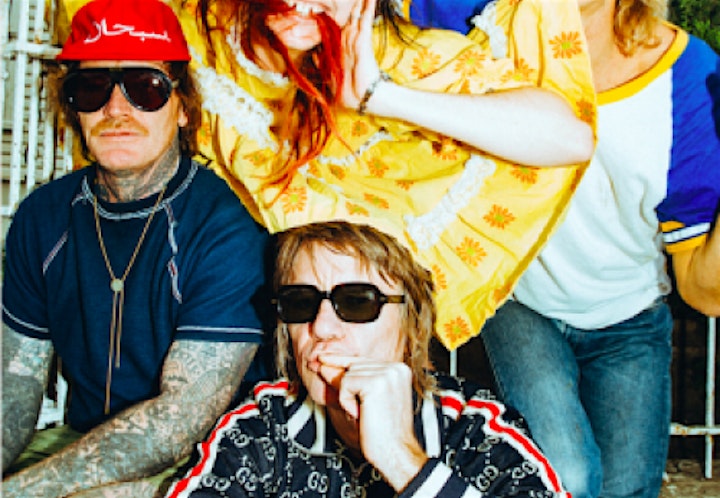 Venue Information:
The Pinhook
117 West Main Street
Durham, NC, 27701