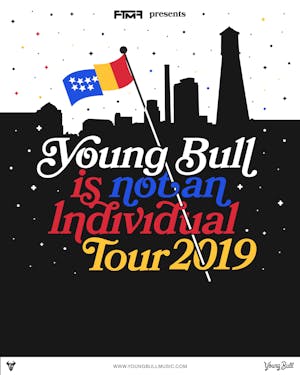 Young Bull / Blanko Basnet / Wreck-N-Crew
$10.00 - $12.00
Sales Ended
Young Bull is not an Individual Tour Featuring Blanko Basnet & Wreck-N-Crew Presented by FTMF Talent
Young Bull
What began as an unassuming SoundCloud upload in 2014 transformed into Young Bull's first full-length album, Sopadelic, in 2016, which now has over 3,000,000 streams on Spotify alone; what began as a school talent show act transformed into stellar live band performances across the United States, sharing lineups with the likes of Erykah Badu, Miguel, Thundercat, Masego and countless others. Add that to a recent co-sign from the Grammy nominated recording artist Rapsody, several high-profile features (Huffington Post, Worldstar Hip Hop, H-WING), and a host of radio appearances (K97.5, Choice FM 92.1, WKNC 88.1), and it is clear that Young Bull is well on its way to challenging the status quo in hip-hop and R&B. With a critically acclaimed follow-up EP, Midnight Sun, following in 2017 and a number of successful single releases, Young Bull is currently recording their second full-length album for release in 2019.
Started in the halls and locker rooms of Durham, North Carolina's public arts high school, Young Bull began as an experiment by classmates Tahmique Cameron and Solomon Fox. Helped by Cameron's soulful vocals and Fox's savvy keyboard and production skills, they began performing at local talent shows and recording songs in Fox's bedroom, quickly developing a devoted following of fellow students and friends.
With a slew of talented North Carolina jazz and funk instrumentalists behind their energetic live performances, the hip-hop outfit soon gained traction on the Raleigh/Durham music scene, selling out their first major show in the spring of 2015, attracting the attention of local bloggers and bookers alike.
2016 ushered in a new era for Young Bull, marked by increasing crowds and notoriety with the release of their debut studio album, Sopadelic, and the addition of Raleigh-based rapper Christian Sinclair to the ranks. Meriting comparisons to Anderson Paak and the Internet, the overwhelming success of Sopadelic helped push Young Bull into the national spotlight. They soon began playing shows up and down the East Coast, gaining grassroots fans from college campuses to local venues. By 2018, they had upped the game again, finding themselves at home on festival main stages while becoming a fixture on editorial playlists across the internet and social media (including Spotify's "Most Necessary" and "Fresh Finds"). With a new album forthcoming and a rapidly growing fanbase, Young Bull is proving itself one of the most innovative and exciting groups to watch.
Blanko Basnet
Joe Hall of Hammer No More the Fingers began playing solo shows in January 2011 under the name JoLo. Prior to this, every musical idea Hall had was funneled through Hammer. A song was considered complete only after intense collaboration, practice and live performance. Sometimes ideas didn't stick but Hall couldn't let them go. The songs that didn't develop further in Hammer soon became projects for Hall's future solo record. Enter Blanko Basnet. Written and performed by Hall with the help of Jeff Stickley on drums and long-time friend and producer JLa, the 11-song self-titled album was recorded in a playhouse they frequented as kids in the Trinity Park neighborhood of Durham, NC.
With the record complete it became obvious that Hall would need to recruit musicians for a full band. Stickley was onboard and Hall enlisted Brad Cook of Megafaun to play bass. A love story of sorts manifested when Hall and Cook attended a Canine Heart Sounds show. "What about that guy?" Hall said, referring to multi-instrumentalist Matt Peterson. A four-piece was soon born and shows were booked. After the album release, Cook's intense touring schedule opened up a spot for Matt McElroy of Canine Heart Sounds to join in his place.
The same vitality that drives Hall's guitar rifts and vocal melodies in Hammer is unmistakable in his new endeavor. That said, Blanko is its own adventure and the live performance is very much a showcase of the musical talents of each member of the band.
Wreck-N-Crew
Based in the comforts of Durham, North Carolina - the emerging sensation of Realer Music Group, rap duo, Wreck-N-Crew. They have branded a wretched tagline as one of the Hip-Hop industries most-talented and emerging underground talents.
The witty, lyrical marksman of the brotherhood, Trie Cartier. Born Montrice Goodwin, as the youngest of 5 children, reigns king of flow pattern and expressive illustration from the age of WNC origin. Being raised in Durham NC he used music as his outlet for what the environment With a production value that equals his conceptual thought, he ponders now on what it will take to complete this circle of potential within RMG. "I listen to any genre of music to make myself an all-around better artist; for me and the rest of the camp. Its funny to think throughout grade school I was pretty much freestyling in cyphers and battling -- jus' being me. Now I intend on being one of the best to ever do it..."
Brandon "Fresh" Sutton, also known as Black Poseidon, completes the formula of the Wreck-N-Crew duo. Being brought up in a multi-cultural background, experiencing the cultivation of both public and private learning institutions, his ear for sound could be compared to the limitless potential of foreign tongue. Already a visual artist, Fresh Sutton was introduced to the craft of rhyming by WNC companion Trie Cartier. Possessing these artistic skills, combined with the unique imagination to wonder beyond boundaries - the goal stands to be just as great an entertainer as the platform of true lyricist.
Montrice and Brandon were introduced as youngsters, playing around outside in their East Durham neighborhood. They soon after began to attend Mount Zion Christian Academy where they found a lasting cultivation of friendship and creative influence. They're love for music, bestowed through generations of rhythm and funk from the roots of black empowerment, have notably transcended to a land of underground excellence –an untapped source of demand found right in the craters of Tobacco Road.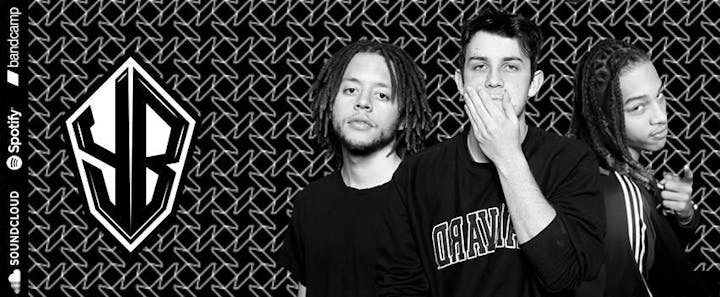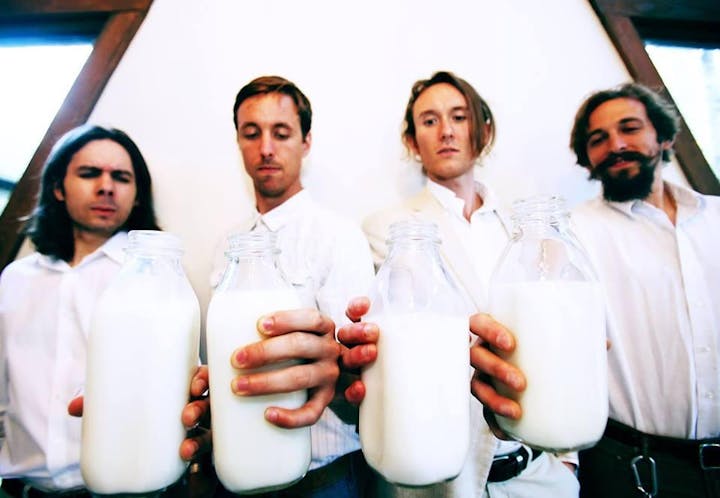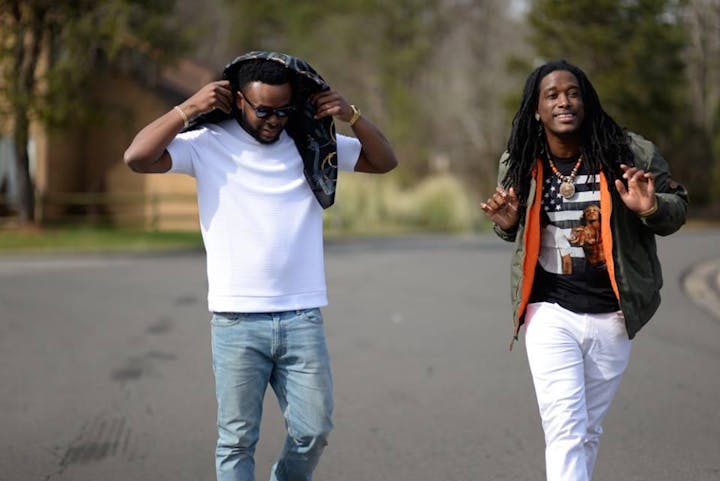 Venue Information:
The Pinhook
117 West Main Street
Durham, NC, 27701